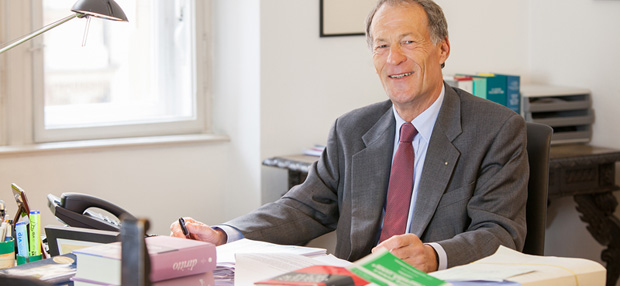 Education and Professional Experience:
Gernot Rössler earned his law degree at the Universities of Padova, Rome and Innsbruck, Austria.
He graduated with highest honors from the University La Sapienza in Rome. Since 1980 he is admitted to practice before all Regional and Higher Regional Courts in Italy and at the Italian Supreme Court in Rome.
Gernot Rössler is the former President of Bolzano's Exhibition Center ("Fiera Bolzano SpA"), fiduciary lawyer of ADAC, member of the Rotary Club and several international organizations.
Areas of practice:
Civil Law, Corporate Law, Contractual Law, Traffic Law, Tort Law, Real Estate Law, Mediation and Alternative Dispute Resolution
Languages:
German, Italian, English